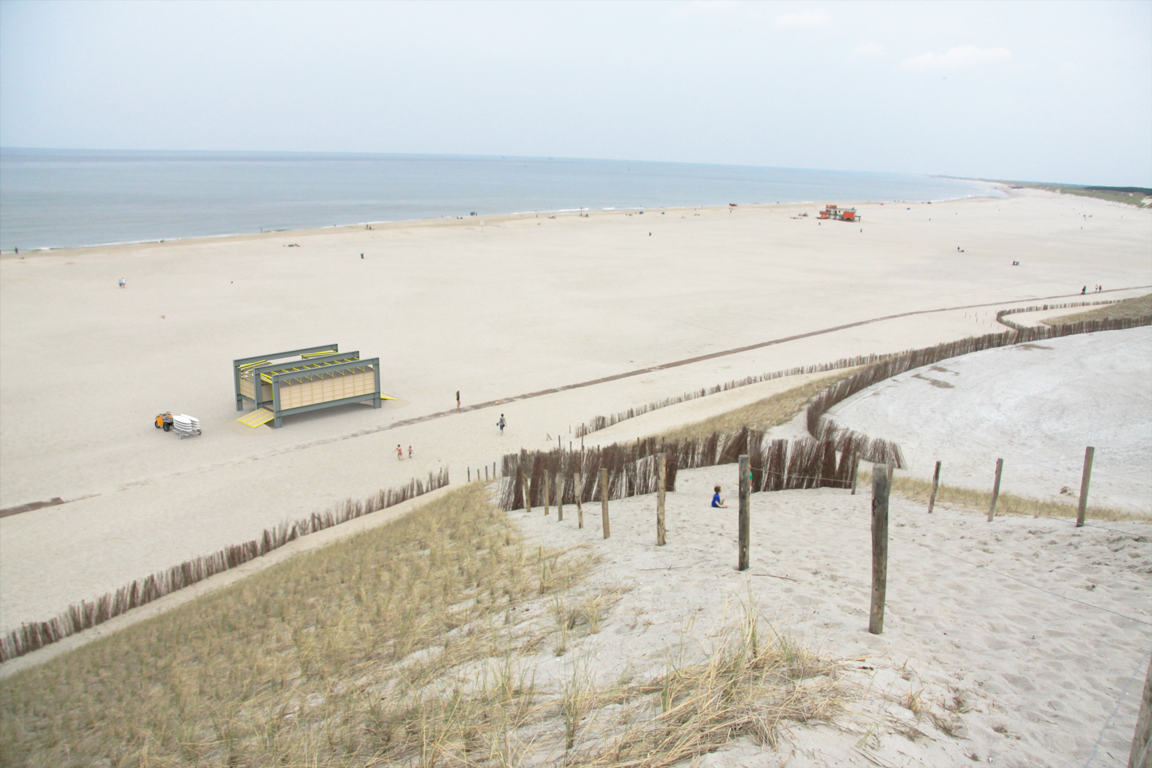 In 2016 the "Hondsbosche zeewering" was reinforced.
Due to a new development plan, the local surfschool
needed to be redesigned.

With the owners requirements in mind I have designed
a seasonal pavilion which has been build up out of an
iron framework and a wooden panel system.
The framework is present the whole year, as soon as the
summer season arrives the wooden panels will create
a fully equipped surfschool.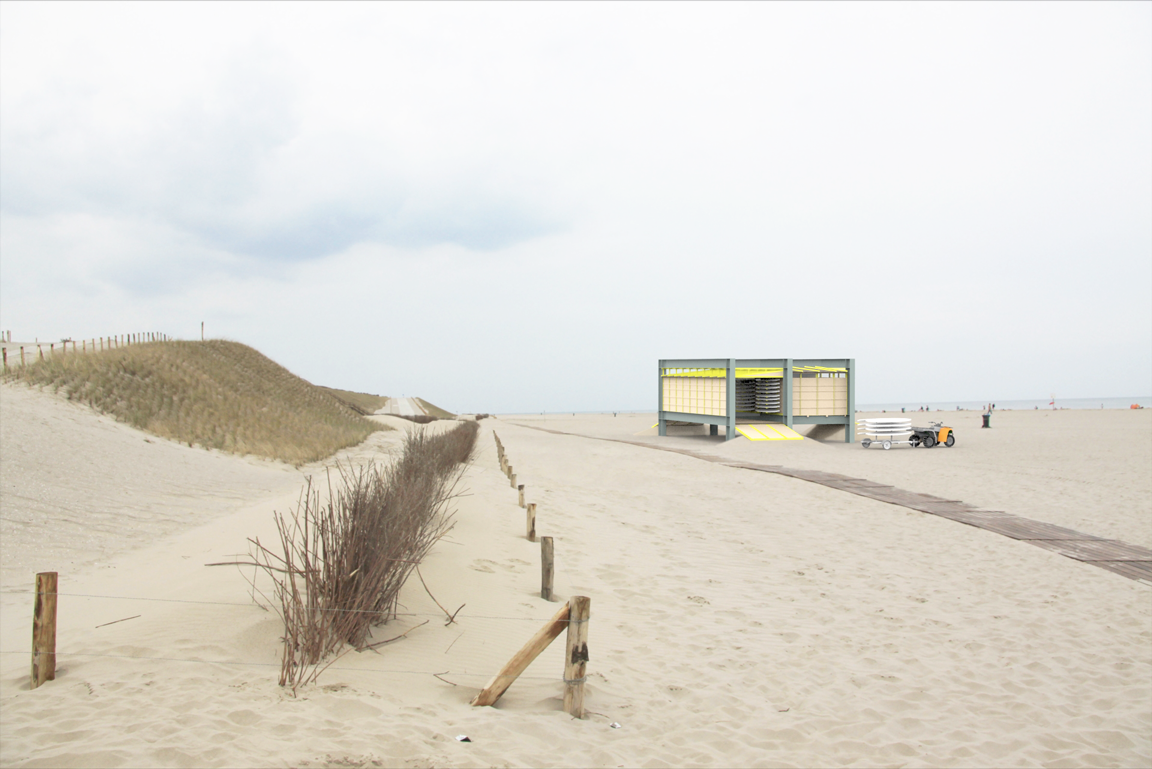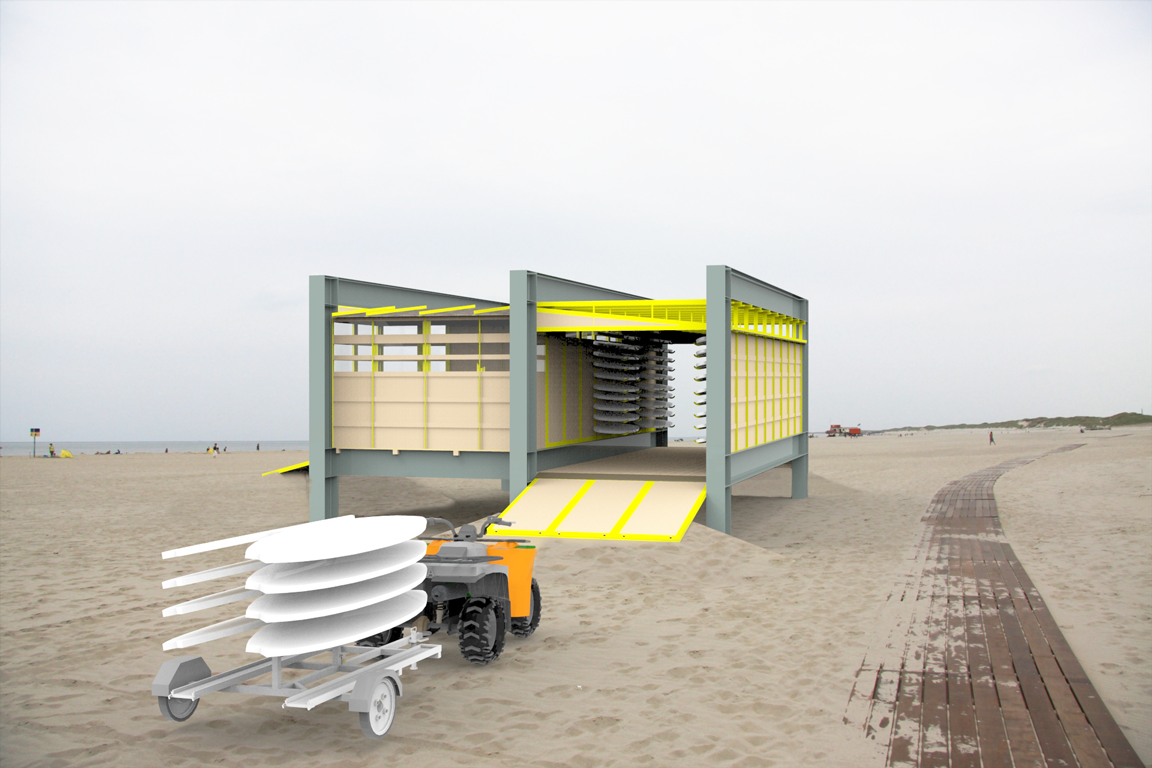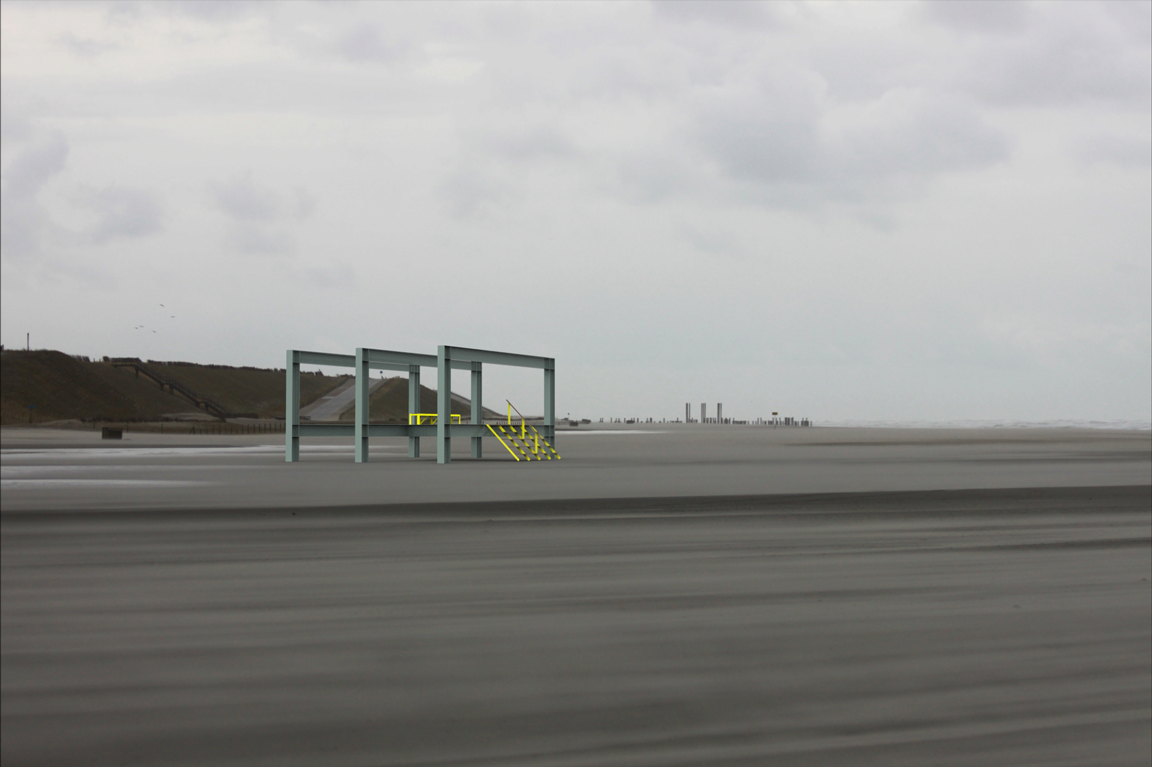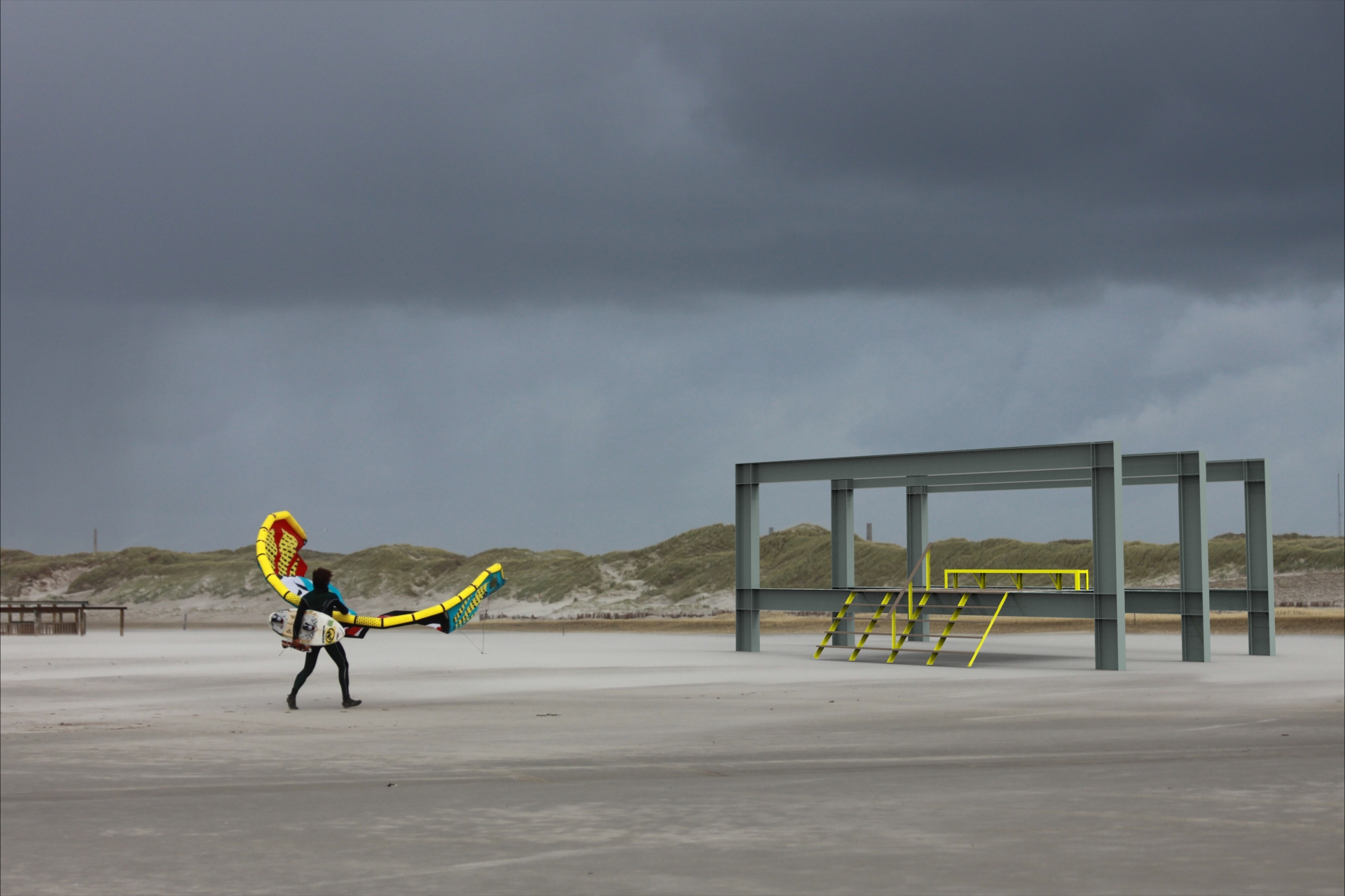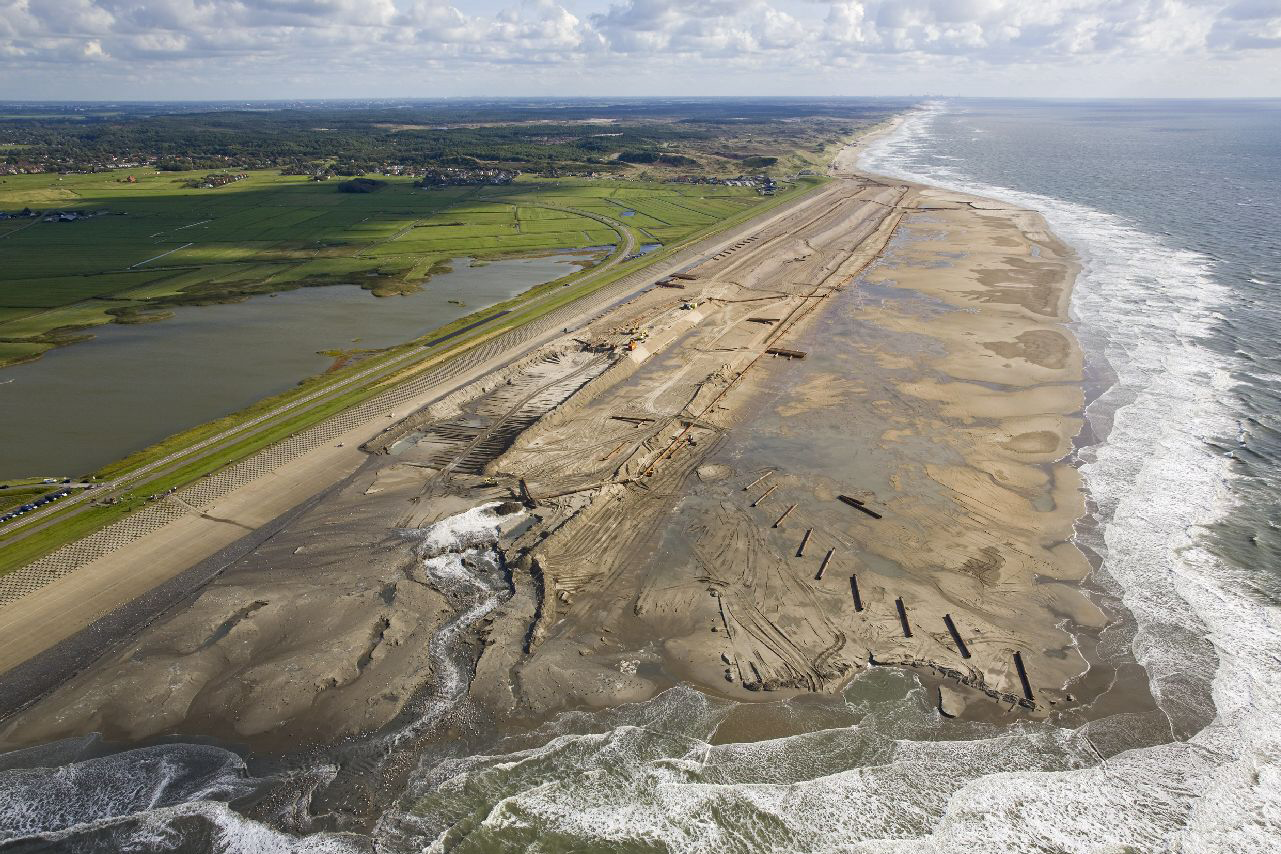 The dike reinforcement.
The old off season situation.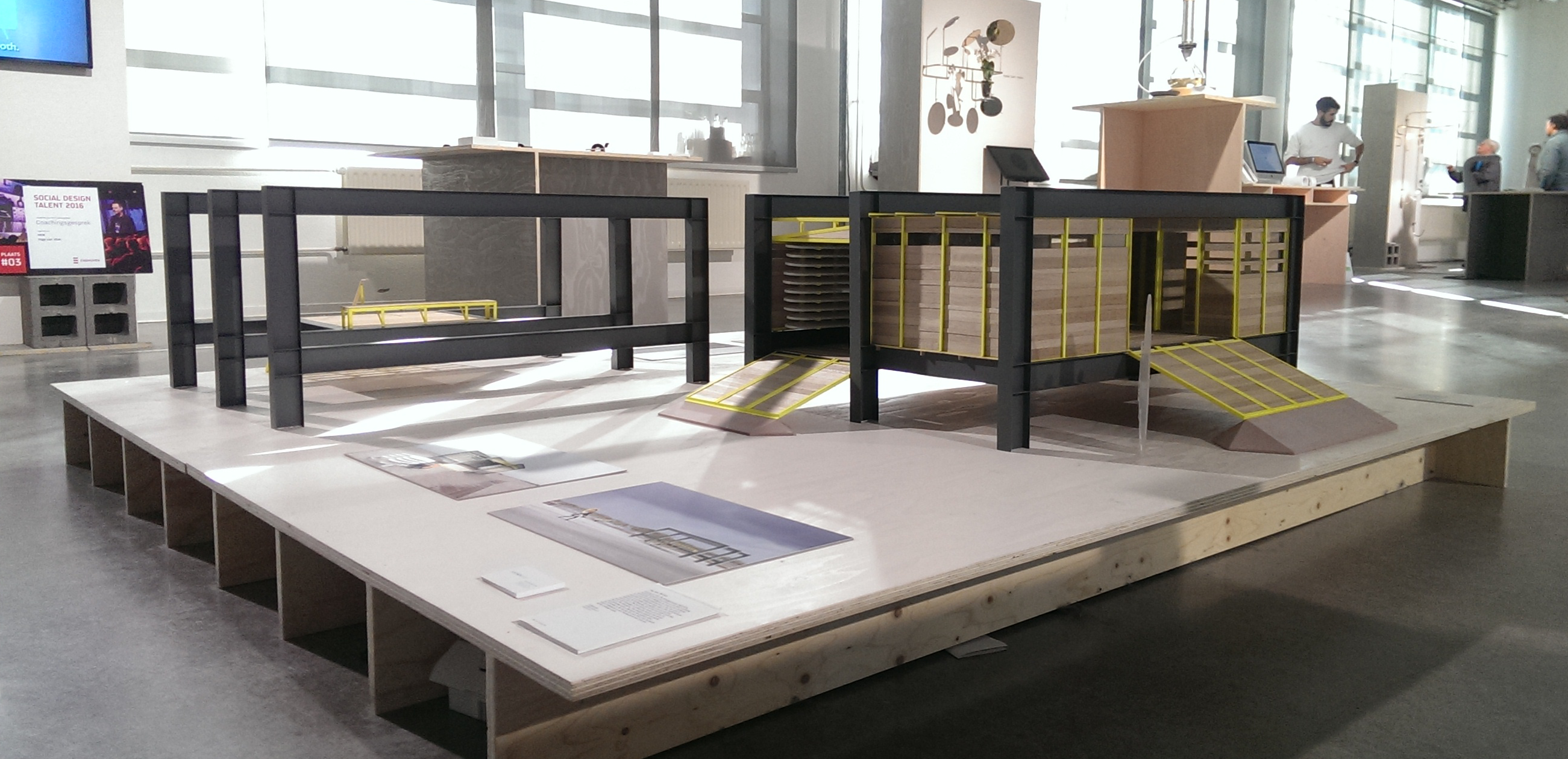 See THE NEW PAVILION during Dutch Design Week 2016, Witte dame, October 22 – October 31
Please send me a email for more information.